Oz Noy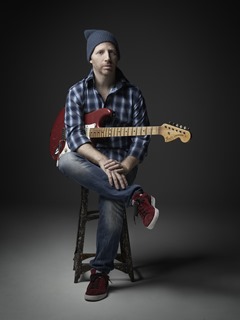 Oz Noy has just released "Who Gives A Funk", which his latest studio album following "Twisted Blues Vol.1" and "Twisted Blues Vol.2". The "Twisted Blues" albums displayed Oz Noy's unique and original music style, also featuring guest musicians such as Eric Johnson, Warren Haynes, Chick Corea, just to name a few.
Oz's latest studio effort also showcases his originality, this time with guests such as Randy Brecker, Robben Ford, Joe Bonamassa and Dweezil Zappa. Also including a horn section to the ensemble, the album's highlights include a high level of musical performance and chemical reaction between Oz Noy and the many guest musicians participating.
Oz took time to talk to MUSE ON MUSE about his new "Who Gives A Funk" album.