Keith Scott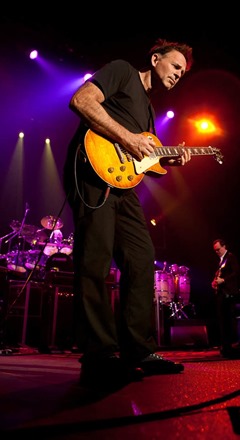 Keith Scott is the man that perfectly expresses and delivers the rock n' roll spirit of Bryan Adams, supporting him as the guitar player for numerous recording and tours over the years. Bryan Adams is scheduled to play in Japan very soon for the first time in 5 years, and everyone can be sure to hear Keith Scott's melodic guitar performances filled with a great rock feel. Keith took time to talk to MUSE ON MUSE about the upcoming Japan tour.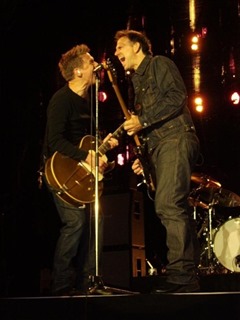 Interview / Text  Mamoru Moriyama
Translation         Louis Sesto (EAGLETAIL MUSIC)
Muse On Muse : The Bryan Adams Japan tour is coming up!
Keith Scott : Yes looking forward to visiting japan again! Our first time was the fall of 1983, 34 years ago!
MM : You've been touring around the world with Bryan Adams on this current tour. How has the tour been?
KS : The "Get Up" tour has been very well attended and received. At the last show we had been playing 6 new songs from that record.
MM : How do you, Bryan, and the rest of the band spent your time on the road when you're not performing on stage?
KS : Since we rarely have days off maybe one every two weeks. We tend to try to relax and get rest since our schedule is so hectic, so on a day off we may be like tourists or find a nice restaurant and enjoy a relaxing evening together.
MM : It's been a while since your last tour to Japan. Are you looking forward to visiting Japan again?
KS : Of course we love to visit Japan. Every tour we've done there has been a lot of fun. Always something special happens there. Hoping to spend time being a good tourist!
MM : What do you have coming up after the Japan tour? Tell us about your upcoming schedule in 2017.
KS : So far we have a Scandinavia tour and south America tour for the late spring, and possibly the U.K. and Europe for the summer. We never stop!
MM : Please give a message to your fans.
KS : Hello everyone in japan! we sincerely are looking forward to visiting and playing concerts in your wonderful country. See you in 2017! Arigato gozaimasu!
Keith Scott official fan club website : http://www.keithscottfanclub.com/
Keith Scott official fan club facebook : https://www.facebook.com/theauthorisedkeithscottfanclub/