BLINDMAN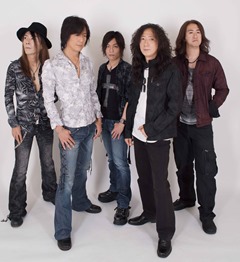 Leading Japanese melodic Hard Rock Band "BLINDMAN" are about to drop their 9th original full album "TO THE LIGHT"
This new instalment came about after a change in personnel, with these supreme Hard-Rock pieces the fruits of a beautiful melding of the expressive singing of new vocalist Ray together with the intricate rhythms of young, skilful drummer Shun Minari and the melodic production and tasteful guitar accompaniment of Tatsuya Nakamura.
MUSE ON MUSE interviewed the leader of BLINDMAN Tatsuya Nakamura & the precociously talented drummer Shun Minari about the new album "TO THE LIGHT"
Interview / Text  Mamoru Moriyama
Translation         Hiroshi Takakura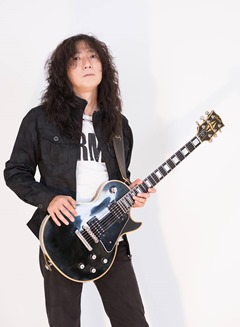 Tatsuya Nakamura
Muse On Muse : This new album with the new line-up, "To The Light" has been very long awaited. What have you been doing since you dropped the last album "Blazing Crisis" and the re-recorded "Evergreen" up until this new album "To the Light"?
Tatsuya Nakamura : The previous vocalist ( Manabu "Ani" Takaya ) and the drummer ( Lewis Sesto ) told me that they wanted to leave the band. To be honest I was very surprised and I didn't feel like saying "That's fine, no problem" so I told them "Why don't you wait for a bit, we can stop the band activities" Then I again spoke to the vocalist after 6 months but he hadn't changed his mind so I accepted his departure. It has been already more than 2 years since then. We took some time, about a year to reform the new BLINDMAN.
MM : Did you have a concept in mind when making this album?
TN : No. What I try to do when I make albums is always think "The album has super cool tunes". That's it.
MM : The new member Ray's powerful rich expressive voice is pretty impressive. How did he join BLINDMAN?
TN : He sung in the same session event with me, then I instantly thought If this guy sung for us, we could rebuild BLINDMAN. So I asked him to join our band straight away, but I had to wait two months for his answer, I was praying for it, literally.
MM : Shun, you played as a session drummer after you left Crying Machine, how come you joined BLINDMAN?
Shun Minari : I used to play alongside BLINDMAN on the same events sometimes, but I hadn't seen them for a while – since 2013. Then I bumped into Nakamura when I went to see my friend's gig, I said hello and also told him I started living in Tokyo. However, I didn't see him again for a year after then.
MM : Did it happen after that?
SM : Yes, a year after I bumped into him in the club, Nakamura phoned me up and asked me to play drums for an upcoming gig. I was free for the day, and besides It's such an honor to play for them so I said yes immediately. Soon after we did a first rehearsal then Nakamura offered me to join the band as an official member.
I was busy and didn't have much time to join a band, but I was getting used to playing drums on a lot of sessions and started to realise that my preparation time for sessions was getting shorter. So I was thinking I could do another thing and I believed joining BLINDMAN would definitely make me grow as a drummer, so I made up my mind.
MM : What effect did having Ray and Shun have on the new album?
TN : We had already finished production when Shun joined us, so it was difficult for him to put his identity onto the album but he still gave us many new ideas, things other drummers hadn't brought and things I wouldn't have thought of myself. I became 3 years older since the last album but our current production matches today because of Shun. About Ray, what I want to say is "Just listen to it!" I could say he is the new symbol of BLINDMAN.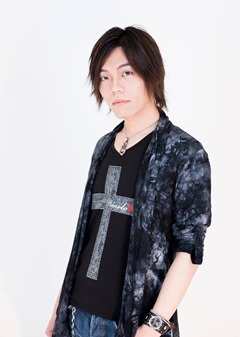 Shun Minari
MM : How did you produce the tunes for this album?
TN : I sat down in front of my desk and thought it over, it's almost meditation. If I figure out images of 5 parts of music, I will make a demo for the band members, then I send them and let them meditate again to get more ideas.
MM : Do you stock up ideas for tunes usually?
TN : No, I don't stock up ideas for tunes. I can't come up with good ideas while I play guitar anymore. When I start making tunes, I put the whole thing together from start to finish using DAW.
MM : How polished are the demos at the point you give them to the other band members?
TN : I'm not really sure because I don't know how other people work, but I guess it's pretty close to finished production. Other members might think "What's the hell is going on?"
MM : Shun, did you check how the previous drummers of BLINDMAN played drums to prepare for this new album?
SM : Mmm, I was listening to BLINDMAN's music regularly. But of course I listened to them again and again to play past numbers at gigs.
MM : How did you approach the new album as a drummer?
SM : What I was really thinking at the beginning is "I should keep the tradition of this band". Because past drummers were real Rock drummers. But Nakamura told me to do whatever I wanted, so I was playing drums as I do, but we had ideas for the arrangement of tunes so I was adjusting my drumming to that.
MM : The emotional, beautiful track "Blue Butterfly" starts with your impressive drum intro.
SM : I really struggled to play it. I tried to play each drum parts individually like snare is snare, cymbal is cymbal rather than playing the whole set of drums. I added variety with tiny phrases, accenting etc. I found out that making these type of tunes is much more difficult than fast tempo songs, it made me grow up as a drummer little bit.
MM : The awesome battle between the guitar and keyboard by Matsui in "A Pain In The Neck" is reminiscent of Deep Purple.
TN : We did it on purpose to pay tribute to Deep Purple, it's respect from us. I think now that we have a specific sound with the new BLINDMAN, that's why we also can do this kind of tune.
MM : Please tell us a little about each and every song on the album.
TN :
"Rising Sun"
I always put the most powerful song at the beginning of the album. I didn't hesitate to chose "Rising Sun" for this album, this is it.
"Why You Cry"
I really like medium tempo songs like this. Ray said the key was too low but I told him "Just sing it then let's see how it goes". The result, it actually became really good.
"In The Sleepless Night"
I massively featured synth on this tune even though I haven't used synth for long time.. I personally prefer organ than synth, but you know, It's good to be different sometimes.
"Midnight Lover"
This song is the most straight forward one in the album. I like to make songs that are slightly different, but I purposely made this straight.
"Angels Cry"
This is what they call a ballad, I like the retro tone of the electric piano.
"To The Light"
I think this is the signature sound of BLINDMAN. It has everything: weight, sadness and power.
"A Pain In The Neck"
I told you about this track already.
"Blue Butterfly"
I think this is my masterpiece. I wouldn't say anything else because I want people to listen without any information.
"Life Goes On"
I wrote this song 13 years ago. This type of song doesn't come up from me anymore so I thought it would be interesting to include it on this album.
MM : What kind of guitar sound did you create for this album?
TN : Simply good sounds. I used Gibson Les Paul Custom. Marshall JCM800 2203 and TC Electronic Spark Booster, That's all.
MM : How about drum sounds? What kind of sounds did you create?
SM : There are various type of tracks on the album, but I didn't want it to sound like a compilation, so I didn't change drums or drum sounds for each one. It just sounds like Hard-Rock.
MM : What's the plan of BLINDMAN after this release?
TN : I wanna do as many gigs as possible, I would love to stop meditation to make tunes for a while. I don't know the exact schedule but we will go on a tour.
MM : Please send a message to your fans.
TN : Please listen to the album first. Everything starts from there.
SM : We came back after two-years blank. I would like you guys to come to our gig, listen to the CD and feel what this 2 years blank was for.
BLINDMAN official site : http://www.blindman.jp/
BLINDMAN facebook : https://www.facebook.com/blindman.2012
BLINDMAN twitter : https://twitter.com/BLINDMAN_JP/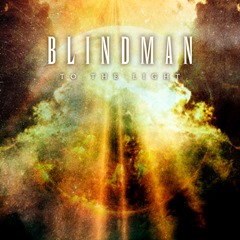 TO THE LIGHT / BLINDMAN
Walküre Records WLKR-023
1.Rising Sun
2.Why You Cry
3.In the Sleepless Night
4.Midnight Lover
5.Angels Cry
6.To the Light
7.A Pain in the Neck
8.Blue Butterfly
9.Life Goes On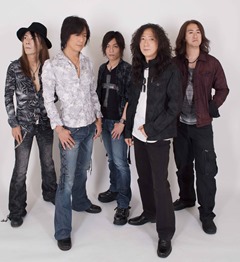 L to R : Hiroki Matsui: Key, Ray: vo, Shun Minari: Drs, Tatsuya Nakamura: Gt, Tatsuya Toda: Ba
BLINDMAN
Vo.Ray
Gt.Tatsuya Nakamura
Ba.Tatsuya Toda
Key.Hiroki Matsui
Drs.Shun Minari
A Japanese orthodox melodic Hard-Rock band BLINDMAN was formed mainly by Tatsuya Nakamura ( G ) in 1995. After releasing their debut album in 1998, they signed with a major label in 2001, then released 2 original albums and a 'best of' album. They stopped band activities temporarily but restarted again in 2004, then released 5 albums and one re-recorded album. After a line-up change, they will release their long-awaited brand new album "To the Light" on Walkure Records on 21st of December, 2016