Andreas Gullstrand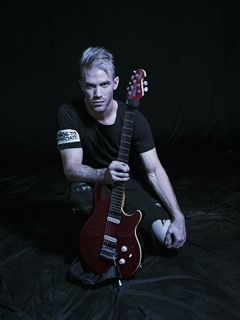 Photo by Anders Roos
Swedish melodic Rock group CREYE has just released their debut album "CREYE". This album showcased catchy soothing melodies, clear vocal and chorus, rich keyboard sounds with 80s feeling, dramatic structure and clever and emotional guitar sounds which emphasize songs.
Unfortunately the vocalist Robin Judhed and the keyboard player Joel Rönning has left the band but August Rauer[Vo] and Joel Selsfors[Key] joined the band.
The head honcho and the composer of CREYE, Andreas Gullstrand took some time to talk to Muse On Muse about this crucial new album "CREYE" which appears to Melodic Rock and AOR music fans.