Trev Lukather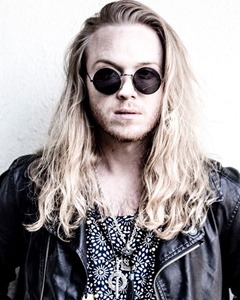 Trev Lukather has just released his latest single "Only Girl" via digital download. Trev is the son of world renowned musician and guitarist Steve Lukather, and is also a talented singer, songwriter, and guitar player. His multiple talents definitely prove himself to be a high quality rock musician.
Trev Lukather's EP "Trev" released in 2008 showcases some very impressive tunes with great hooks and melodies. The musical arrangements, including Trev's guitar riffs and simple but "to the point" licks, as well as guitar solos that stick to your ears, enhance the tunes creating an incredible rock album.
Trev has also been working with various artists as he makes his name in the music industry step by step. He writes for artists such as American rock act HALESTORM, in which he received his first gold disc, and also is the musical director for Lindsay Loha, Paul Rey (Epic), Ryan Cabrera (Atlantic/Universal), etc. Trev Lukather took time to talk with MUSE ON MUSE, with some deep insights into his music.