Clif Magness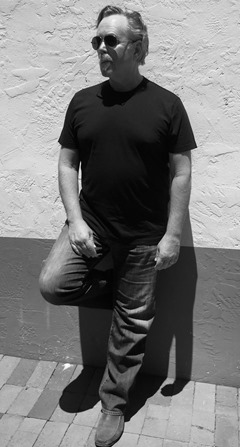 Clif Magness has released numerous classics for not only himself, but also for other producers. The tune with Quincy Jones "The Places You Find Love" won Grammy wards. "All I Need" in 1984 for Jack Wagner is considered to be the best tune Jack has released. He also produced the hit tune "Impulsive" for Wilson Phillips in 1994, the album "FOR THE LOVE OF STRANGE MEDICINE" for Steve" Perry from Journey, who is well known in Japan as well as worldwide, the hit album "LET GO" for Avril Ramona Lavigne and for countless others.
His "PLANET 3" with Jay Graydon and Glen Ballard released in 1991 fascinated AOR/Rock fans by its superb vocals and song writing. Clif, who is a big influence in music industry, just released his new solo album "LUCKY DONG" the songs are filled with his signature vocal, soothing catchy melodies, heavy chorus works, and arrangements which emphasize the power of music.
Clif Magness took some time to talk to Muse On Muse about his new set "LUCKY DOG".