Vivian Campbell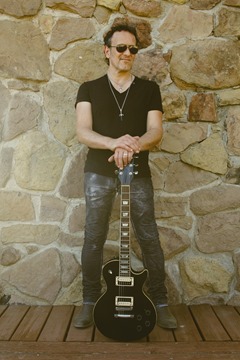 Vivian Campbell is known as a guitar hero who took part in legendary heavy metal and hard rock bands such as Dio and Whitesnake, and currently plays for another world famous rock band, Def Leppard. Vivian has just released a new album titled "California" with Riverdogs, which will be the band's 4th album, and the first in 6 years.
Riverdogs debuted back in the day with their self titled album and was well received with their blues based hard rock style. The album is still highly praised by many fans to this day. Riverdog's new album "California" was recorded with the original members of the band, featuring emotional and aggressive guitar performances by Vivian along with the soulful voice of Rob Lamothe. The album definitely has a great rock vibe showcasing a collection of great tunes with catchy hooks.
Vivian took time to talk to MUSE ON MUSE about the "California" album as well as about some of his future plans.