Jordan Rudess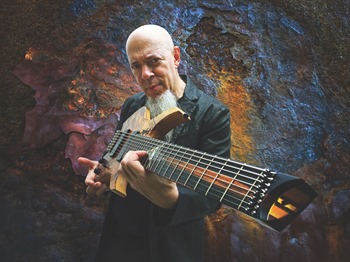 Photo by Jerry Lofaro
Jordan Rudess, who has been a big part of Dream Theater as a keyboard player, has been building his spectacular soundscape by his absolute technique and phenomenal inspiration for the band. He released his solo album *Wired For Madness" for the first time in 4 years.
The fantastic album "Wired For Madness" showcases his diverse talent as a composer, astonish technique as a keyboard player and sound-design skills. Vinnie Moore, Guthrie Govan, John Petrucci and Joe Bonamassa are guesting this album as guitarists. Notably Bluesy combination between Joe and Jordan on "Just Can't Win" leaves an fresh impression on us.
A keyboard magician, Jordan Rudess himself took some time to chat to Muse on Muse about his crucial work "Wired For Madness".