Bill Champlin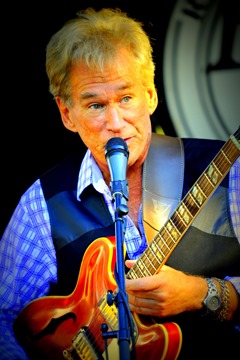 The former vocalist of Chicago and a legendary musician Bill Champlin is also known for joining forces with Earth, Wind & Fire for "After Love has Gone" and George Benson's Turn Your Love Around.
Bill teamed up with Toto's vocalist Joseph Williams and Sweden based guitarist/producer Peter Friestedt for the project CWF and released their 2nd studio album "CWF2".
Past releases of Chicago and Toto might have led fans to expect CWF style as melodic and sophisticated and this album is not the one to disappoint them. Supreme melodies, smooth yet emotional vocal tracks by Bill and Joseph are displayed and Peter's well thought guitar works maximize entire production.
Muse on Muse had a chat with Bill Champlin himself about the brand-new album "CWF2"
Interview / Text  Mamoru Moriyama
Translation         Hiroshi Takakura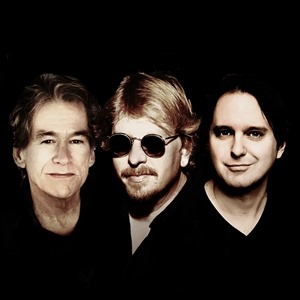 Muse On Muse : Your new album "CWF2" is a crucial AOR product which contains beautiful melodies and sophisticated contemporary sounds, and it never let your fans down. Please tell us about this album.
Bill Champlin : I've been working with Peter Friestedt on different projects over the years and he's a big "West Coast" fan so a lotta' the music on CWF leans towards the melodic. Joe and I have done a million vocal dates and when it comes to vocal arrangements we have a ball laying vocals down on this kind of music.
MM : You are an ex Chicago vocalist and working with Toto's vocalist Joseph Williams for this project, thus your fans could have expected CWF music has something in common with Chicago and Toto. In the meantime, you doubtlessly ought to challenge something new as a musician without being predictable. How do you balance these two opposite elements?
BC : It's really a lot easier than you might think. Joe and I just do what we've always done: Which is arranging and singing on whatever we do. I think we've both done background vocals for so long that we're pretty good at tying them into the songs that end up being chosen for CWF. In a lotta' ways Peter leads the charge and we follow up.
MM : These days musicians send files each other through internet when they make tunes together. How do you three write and produce music for CWF? Please tell us in detail.
BC : We prefer to do it in the room together and vocally we do most of the stuff when Peter comes over from Sweden. Of course a lotta' files are sent back and forth. When I do my records, I try to wait to be there when anything goes on the song. Old School, I guess.
MM : This album consists of not only brand new tracks, but also "Sometimes You Win" which was released on the album "Williams Friestedt", "All That I Want" from the previously released on "CWF" and Chicago's "Look Away" Please tell us why you included those tunes.
BC : That's where Peter comes in as a producer. He decides what makes up the record. "Look Away" is a live version with my arrangement, hey, I got to play some guitar on it, too.
MM : Vocal from you and well-structured Rock guitar solo by Peter on the melodic Rock track "Runaway Dancer" lures us into the CWF world.
BC : "Runaway Dancer" is which, if I remember correctly, Tamara and I wrote over a Peter track. Peter's the guy to ask about this one.
MM : Peter seems to be a type of guitarists who emphasize other musical elements and songs itself by keep his style restrained.
BC : Peter's a great musician and writer. I find that song writers play for the song more than a lotta' "Fast Guns". Peter tries to keep it melodic rather than just "Shredding".
MM : Michael McDonald joined force with you for "Love in The World"
BC : Stefan Gunnarsson, CWF's keyboard player and an absolutely great player/writer/singer, had a chorus and Tamara had some lyrics she'd just written that fit the chorus perfectly. Stefan, Peter, Tamara, and I got into it. Michael heard it and agreed to sing on it. Hey, that guy is one of the world's best singers. I've known Michael since he and I and Bobby Kimball were doing background dates together in 1978. Michael is one of the world's very best singers; stuff comes out of him that is soulful and completely his own. I'm a giant fan. Michael's wife, Amy, was also on this song as well as Tamara Champlin. It's a family thing. All great singers.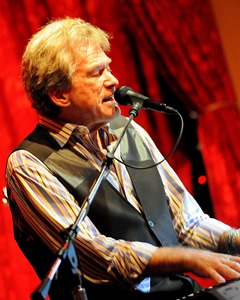 MM : The beautiful track "Between the Lines" reminds us Chicago.
BC : I wrote this with Michael Caruso and my son, Will, years ago and Peter heard a really badly produced demo and loved the song. I think Lars Gudim's horn arrangement makes it sound very "Chicago-ish". Lars was the conductor and arranger on the orchestra performance I did with the KORK orchestra in Norway in 2010. One of the best musicians ever. Michael Caruso has been one of Tamara's co-writers, for years. Really a good songwriter. He co-wrote "No Place Left to Fall" that was the title of my solo album in 2008, or 2009; I can't remember the actual release date.
MM : Your wife Tamara sung for "Price of Love" and this tune placed great emphasis on the whole album.
BC : Tamara wrote this years ago with Jack Ponti and Vic Pepe and was released on Baton Rouge's album a long time ago. Peter loved it and asked about us cutting it for CWF. I put most of it together here in LA and Tamara and I put the vocals on it. The thing I love about it is that the bass is played by one of the all time greats: George Hawkins Jr.. I've worked with George off and on for years and got him on this a few years ago. George passed away last year. To this day I when I think bass, I think George. I miss him terribly.
MM : You have never stopped evolving yourself and keeping producing great music. What are important things to keep yourself creative?
BC : I think that years ago I got into the songwriting thing as a craft that I do a lot. If you practice your craft every day you have a better chance of the craft turning to art more often. Occasionally something happens when writing a song that feels like magic, and is. That is exhilarating. Art usually happens when you're practicing your craft. For me the craft is music: Songwriting/singing/playing/arranging and producing, which kind of pulls it all together in one place. I know Joseph Williams and Peter Friestedt are on the same page.
MM : Please leave a message to fans.
BC : To our fans in Japan, please enjoy the CWF 2 album. Keep an eye open for other stuff that we've all been involved in. I'm working on a solo album and I know Joseph Williams is also. I know you'll love both projects. I love the Japanese audience and I hope to see you all soon; I'm hearing rumours of some live shows in Japan, you know: "Rumours" "Be safe, Be good, Be Baaaaaad."
Bill Champlin official site  https://www.billchamplin.com/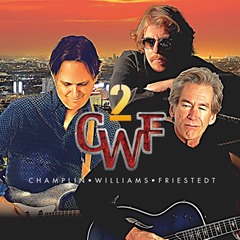 Champlin Williams Friestedt / CWF2
01.Runaway Dancer
02.10 Miles
03.Love In The World
04.Amanda's Disguise
05.Between The Lines
06.Look Away
07.All That I Want
08.Restless Love
09.Price Of Love
10.Sometimes You Win
– BONUS TRACKS FOR JAPAN ONLY –
LOVE IN THE WORLD (ALBUM VERSION)
LETTER TO GOD (UNPLUGGED)
ARIA (RADIO EDIT)