Richie Kotzen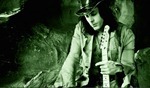 Richie Kotzen has released his new album "24 Hours", an album well balanced out between excellent guitar technique and songwriting. Richie's great vocal performance and songwriting with style should appeal not only to guitar players, but to mainstream rock music listeners as well. We were able to ask Richie about the new album, as well as about his guitar playing, including his newly developed technique of playing without using a guitar pick.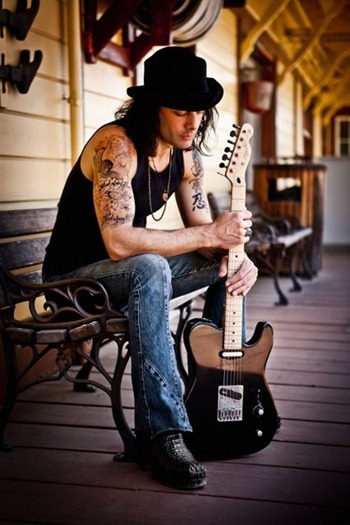 Interview / Text  Mamoru Moriyama
Translation         Tomoko Kikuchi
Muse On Muse : How was your show in Tokyo in May? It had been a long time since you played there last time.
Richie Kotzen : The show in Tokyo was a lot of fun. I had not been back to Japan in many many years. I was very cool for me to be in tokyo and see so many familiar people that I had not seen in so long. I hope I can come back again soon.
MM : I heard there was some confusion about Meet & Greet ticket without your consent. How was the situation?
RK : I never agreed to or scheduled or sold a meet and greet and did not know anything about it.  This was something the agency did without telling me anything about it. That was the first time and the last time I will work with that agent.
MM : In spite of the incident, your Japanese fans still could spend an amazing time to see your show after a long time.
RK : Good… I'm glad everyone had an amazing time.
MM : Please tell us about new album. When did you start making this album?
RK : The cd was worked on over a long period of time as are most of my c.d.'s.  Over the course of time I am always writing and recording new music.  Once I reach a point where I have a collection of songs that I want to share with the public then I consider it a finished record.  This could take months or years depending on what I write and what my mood is.
MM : How long did it take?
RK : A few years.
MM : Did you have any concept for making this album?
RK : No concept at all.   I am not a concept album type artist.  I basically write what I write and if I feel like I have something worth sharing with the public then I make it available.
MM : What is the meaning of album title "24 Hours"?
RK : No meaning… I just think it sounds cool.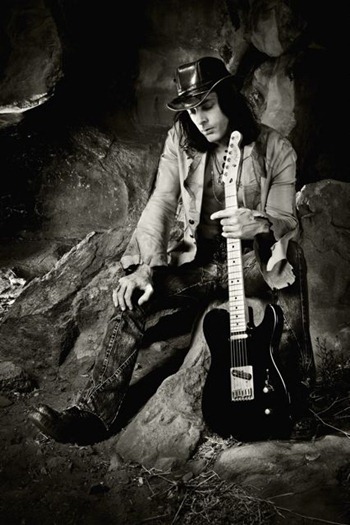 MM : You played the all part, basically the guitar and vocal, in this album again. In the making of album, what are the advantages of inviting other players and playing all the part by yourself?
RK : Well it is really easy for me to make my music this way.   the main thing is that it eliminates the process of teaching others your music.   On the other hand sometimes it is nice to have the input of another musician… This is not a process I really think about it is just something that happens on song to song… On other cd's Ive had other musicians play with me…  I like doing both… It just so happens that on this cd I did most of the playing.
MM : There is your daughter August's name on the credit of "Stop Me" as co-writer and back chorus. How did you ask her to join?
RK : She was playing the piano part one afternoon and I liked it and asked what it was. She told me she wrote it so I decided to write words to it and put it on my new cd. It is very cool to be able to write songs with my kid… Something I never envisioned 20 years ago.
MM : She also takes part in your show. How do you feel about working with your daughter as musician?
RK : She is becoming a great musician and already is a great singer.  She adds a lot vocally to my live show and am thrilled to be able to use her as part of my band.
MM : The opening song which is also the title song "24 Hours" is an amazing song. It is speedy and full of your originality with the opening guitar phrase, vocal, and guitar solo. I watched the music video and YouTube video of recent shows, and I noticed that you play the guitar without pick more often than before. What do you think?
RK : I stopped using a guitar pick 3 years ago on a tour in Brazil.   I was very bored and uninspired and I believed I needed to change my approach and do something out of my comfort zone so I decided to abandon the guitar pick.   It worked out great for me because now I am playing and writing things I never would have thought to write or play when I was using a guitar pick.
MM : Do you play the guitar without pick to make the sound that only finger picking can make? In the aspects of sound and playing, what are the advantages of playing with pick and finger picking?
RK : It is not an advantage or disadvantage issue.   It is more of a tone issue. The sound is totally different.   Obviously there are certain things you can only play with a pick and vice versa.   The differences are obvious.
MM : Is there any guitarist with finger picking who influences you?
RK : Sure… Jim Kweskin influenced me a lot as it relates to finger picking.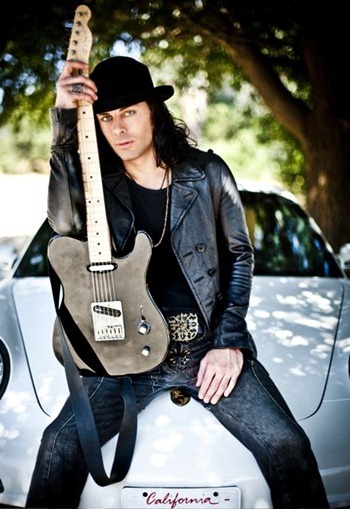 MM: I could hear warm/emotional/magnificent guitar play in "Love Is Blind". Did you improvise the guitar solo?
RK : I sure did… Actually that solo… the first part is my old Yamaha SBG 2000 which was my first real guitar as a kid.   It was kind of cool to use that guitar on my record since it has a lot of sentimental value to me.
MM : "Twist of Fate" is also impressive and suitable for the last song. After listening to this album, I thought you demonstrate your talent that you create the best song to think not only the guitar but also the entire song as an amazing guitarist. How do you feel about this?
RK : I think it comes down to the fact that I sing.   If I wasn't a singer none of this would be what it is.  Not even my guitar playing… My guitar playing got better when I started singing and now sometimes I'd rather be singing than playing a guitar solo…
MM : The songs in this album have impressive and amazing hook with vocal and guitar melody. What do you always pay to when you write song?
RK : The lyrics.   What Im singing about and the melody.   Without lyrics and a melody then I don't have a song.   After that its the drums however the drums are dictated by the cadence of the melody so I suppose it all starts with the vocal melody.
MM : You have great and warm guitar tone in this album. What kind of guitar, amp, and effector did you use?
RK : I was using my signature model telecasters and the marshall 1974x amp for most of the cd…  I also used my 73 50 watt 4 input marshall as well as a Fender Vibro King. For overdrive I still use the sobbat drive break.
MM : Fender Japan sells your signature model TLR-RK/LTD (black color) in Japan. What is difference between this new model and old model? How did you complete this new model?
RK : The new model is base wood which is very light.   That is the main difference which is a Major difference because it changes the sound.   The other guitar is warmer where this one is more punchy in the mid range… I think this guitar has a more aggressive sound.
MM : What is the most important thing for you to choose a guitar?
RK : What it feels like…. That is the first thing is how it feels in my hands and the second of course is the sound.
MM : What is your work plan from now on?
RK : We are working on live shows for 2012…. please check richiekotzen.com to see the live dates.
MM : Please leave a message for Japanese fans.
RK : A message for Japanese fans?… I have many great touring memories in your country and I hope to return soon in support of the new 24 Hours cd.   Thanks for everything!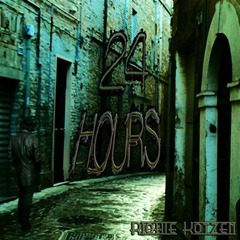 24 Hours / Richie Kotzen
24 Hours
Help Me
OMG (What's Your Name?)
Get It On
Love Is Blind
Stop Me
Bad Situation
I Don't Know Why
Tell Me That It's Easy
Twist Of Fate