Clif Magness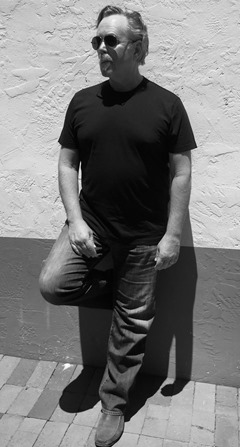 Clif Magness has released numerous classics for not only himself, but also for other producers. The tune with Quincy Jones "The Places You Find Love" won Grammy wards. "All I Need" in 1984 for Jack Wagner is considered to be the best tune Jack has released. He also produced the hit tune "Impulsive" for Wilson Phillips in 1994, the album "FOR THE LOVE OF STRANGE MEDICINE" for Steve" Perry from Journey, who is well known in Japan as well as worldwide, the hit album "LET GO" for Avril Ramona Lavigne and for countless others.
His "PLANET 3" with Jay Graydon and Glen Ballard released in 1991 fascinated AOR/Rock fans by its superb vocals and song writing. Clif, who is a big influence in music industry, just released his new solo album "LUCKY DONG" the songs are filled with his signature vocal, soothing catchy melodies, heavy chorus works, and arrangements which emphasize the power of music.
Clif Magness took some time to talk to Muse On Muse about his new set "LUCKY DOG".
Interview / Text  Mamoru Moriyama
Translation         Hiroshi Takakura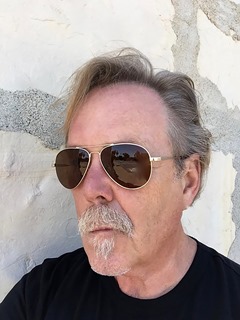 Muse On Muse : Your new set "LUCKY DOG" is a brilliant AOR / Rock album filled with your crystal-clear vocal, smooth catchy pleasant melodies, heavy choral works and arrangements enhances those elements. Why did you release this album at this time?
Clif Magness : Thank you for your kind and generous words! Since the advent of social media, I've been in touch with several loyal fans of the "Solo" and "Planet 3" albums who have been requesting a new Clif Magness LP. That combined with the desire to make music for myself brought about this decision.
MM : You are known for playing many different instruments. Did you play every instruments including guitar on this album?
CM : I did. My son Evan did some of the guitar work as well. My good friend Tommy Denander performed a punishing solo on "Shout". Josh Freese played drums on "Ain't No Way" and Preston Howard played Uilleann pipe on "Nobody But You".
MM : Your project with Jay Graydon and Glen Ballard, Planet 3 has a strong fan base in Japan. Didn't you think of having Jay Graydon as a guitarist for this album?
CM : With both Glen and Jay, our schedules never synced up.
MM : How did you start production for tunes of this album?
CM : To begin, I decided to reach out to my long time friend and collaborator Mark Mueller. He co-wrote "If We Can't Do It" "It's Only Love" and "What's A Heart To Do" with me on the Solo album. I wrote the opening guitar riff for "Ain't No Way" and subsequent verse and chorus music. Then I contacted Mark to come and write the lyric together. That song set a solid tone and direction for the rest of the songs.
MM : Melodies you make are catchy, impressive, beautiful and melancholy, result, it touches all of us. How do you make such brilliant melodies?
CM : I was a writer/producer for Quincy Jones' company Qwest and Quincy always said "melody is King!". I grew up listening to The Beatles and just about every song they wrote and performed touched all of those emotions in me. I want to feel those emotions when I listen to music, so I try to infuse my original writing with them so my audience has the same experience.
MM : This album consists tracks with beautiful atmosphere like "unbroken", "Rain" and "My Heart" in contrast to tunes with Rock feelings like "Ain't No Way" and Shout" can impress people like Def Leppard fans. How did you contrast these different feelings?
CM : I believe that listening to music, and in this case, an album, needs to emulate life which constantly is ebbing and flowing. I also believe that an album needs Yen and Yang, Live music performances are like that as well.
MM : Combination between 2 vocals are impressive on "Love Needs A Heart". Could you tell us about this tune?
CM : I have been a fan of Robin Beck for many years and this project presented an opportunity for she and I to write and perform a duet. I contacted Robin through Facebook and wrote the song with she and the hugely talented Sherrie Adams. And with the help of technology, my vocal was recored in California and Robin's vocal was recorded in Florida.
MM : The choral work with beautiful harmonies is one of your signature sound for us. Who has most influenced you?
CM : Both of my parents were vocalists. My mother was a choral director and I grew up singing in her choir in church. Rock singers who have influenced me would be Chris Thompson (Manfred Mann), Paul Rogers (Free, Bad Company), Mark Farmer (Grand Funk) and of course The Beatles.
MM : Rhythm guitars on your tracks on this album emphasize production and your melodic guitar solo is outstanding. In terms of producers view, what is guitar sounds for production for you?
CM : In my life, I have been fortunate to have experienced many different generations of amplification, effects processors, acoustic and electric guitars, and analog and digital recording techniques. I used a Kemper Profiler for all of the electric guitars on "Lucky Dog". The settings are incredibly realistic and it makes the whole process of recording so much faster.
MM : This album not only contains hard sounding guitar, but also clean sounds.
CM : The Kemper does it all.
MM : You have provided tracks for numerous artists including Steve Perry and Avril Lavigne. "The Places You Find Love" which you wrote for Quincy Jones won Grammy Award. Do you have any episodes / side stories when you worked with those artists?
CM : Writing with Steve Perry was an enormous thrill for me because I am a HUGE Journey fan. Unique to these sessions was the fact that we worked with the headphones on at all times so that Steve could hear his voice with loads of reverb. I think it was because most of his career had been performing live in large venues, so the reverb helped recreate that sound.
Needless to say, every working minute with Quincy Jones was historical. The stories that Quincy would share from is many years of working with artists such as Ella Fitzgerald, Frank Sinatra, Count Basie among others had us all captivated. And there was always a film crew in the studio documenting everything.
Avril was a sweet, quiet young 16 year old when we wrote those songs. I had no idea she would become a major sensation.
MM : What do you most strive for write tunes for other musicians instead of producing tunes for yourself?
CM : My belief and method when writing and producing for other artists is that it is their music. The material belongs to them because they are the ones who have to take it on the road and shake the fan's hands and autograph the CDs, etc. When the production is finished, so is my job. Theirs continues for the rest of their careers.
MM : Could you tell me gears you use? What kind of DAW, Interface, Keyboard, Synth, Guitar and Effector you use?
CM : I am a Protools user since 1997. I can't think of a better, more successful platform to create music. My secret weapon is my Rode Classic Microphone. I've used it on Avril Lavigne, Kelly Clarkson, Lisa Marie Presley, Katy Perry, Judith Owen, Joe Bonamassa, The Veronicas, Tyler Hilton, Mozzella, Vanessa Amorosi, Bo Bice, Clay Aiken, The Calling, Missy Higgins, Idina Menzel, Kara DioGuardi, Landon Pigg, OTown, Billy Idol, Charlotte Martin, Jessica Simpson, Hanson, Julia Michaels, Marie Digby, The Urge, GOB, Ill Scarlet and Tyler Ward. And Clif Magness of course!
MM : Please tell us your upcoming plans.
CM : "Lucky Dog" with be released world wide July 13th, so I'm going to see how it is received and based on that, I might schedule shows in various countries. In the meantime, I will start working on the follow up.
MM : Please give a message to your fans.
CM : To my fans, I would like to say that I made this record so that you could remember what it felt like the first time you heard "Solo" and "Planet 3". I hope it thrills you and makes you feel special. I thank you all for your support!
Clif Magness official site : http://cliftonmagness.com/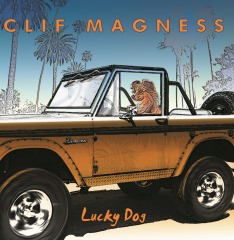 Clif Magness / LUCKY DOG
1. Ain't No Way
2. Don't Look Now
3. Unbroken
4. Like You
5. Love Needs A Heart
6. Nobody But You
7. Maybe
8. Shout
9. Rain
10. All Over My Mind
11. My Heart
12. Nobody But You (Acoustic Version) JAPANESE BONUS TRACK
PRODUCED BY: Clif Magness
STUDIO: Silverblue Studio
RECORDED BY: Clif Magness
MIXED BY: Clif Magness
MASTERED BY: Keith Blake