Tony MacAlpine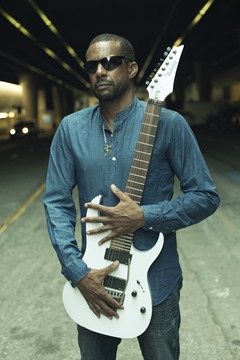 Photo by Michael Mesker
The return of Tony MacAlpine from his serious illness was a wonderful news for his fans in all over the world. He proves who he still is through the long-awaited new album "Death of Roses" which contains 7 brand new recordings. Those dramatic tracks of "Death of Roses" have not only aggressive heaviness, but also beautiful melodies and sounds which were carefully composed by Tony himself who never compromise. This new set showcases his enormous talent as a guitarist and a composer, and his high musical standard.
Tony MacAlpine talked to MUSE ON MUSE about his significant album "Death of Roses" which celebrates his return to the front line of music scene.

Interview / Text  Mamoru Moriyama
Translation         Hiroshi Takakura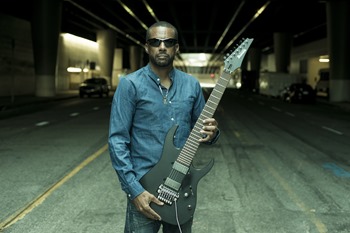 Photo by Michael Mesker
Muse On Muse : How are you feeling?
Tony MacAlpine : I am at the moment on tour with my solo band in the USA. We are at the halfway point in some respects of the tour which started in September and will be playing dates into October. I am happy to be working and recording and playing music for the people!. I am feeling fine!
MM : It is said that when people get over serious illness, they see their life differently. How was your case?
TM : Well really I do appreciate all the positive love and support I have received from the music community and from the adoring fans. My wife is also feeling much better and together we are very encouraged by the love and support. I have always given 100 percent in my efforts to make music and become a better musician and that has never changed. So now I am simply continuing with my work and desire to make the best music that I can.
MM : Your fans are feeling very happy now to see your return and to listen to your new piece "Death Of Roses".
TM : Well I am very happy also to be able to meet my own demands and create something in this art music lovers can enjoy for years to come. I am always thinking about the longevity of music when it is being created and I hope with the release of the new EP after "Death of Roses" that we are able to sustain that period. there are many things that I have wanted to put into this one release but thought it better to separate the works into multiple EP's.
MM : Tracks of your new album "Death Of Roses" has fantastic heavy melodies which goes up and down. And this wonderful set reaches a high degree of perfection. What do you reckon about this album?
TM : Well there are many things that go into the production and creation of a set of songs. You really have to have a good idea of what you are set out to do. And as with all the other releases that I have made public, i saw this one as being at the forefront of where I want to be …musically speaking.. The concept was there and the musical ideas were there .Together that makes .a great recipe. Also the timing was right for this material!
MM : Please introduce musicians who worked for this album.
TM : On drums from Hungary I have Gergo Borlai who is really a fantastic musician. He has a brilliant understanding of all styles and is able to adapt and express himself in a very high level. On bass I once again have the pleasure to work with Pete Griffin a masterful player who is an extremely solid and skilled player. Pete and I have recorded quite a bit of stuff over the years so to add to the list of wonderful unions we decided to do this CD "Death of Roses" together.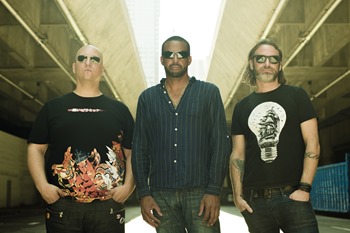 Photo by Michael Mesker
L-R: Gergo Borlai – drums, Tony MacAlpine – guitar and keys; Pete Griffin – bass.
MM : When did you start making tracks for this album?
TM : Well perhaps it was a year ago that I started to process ideas into songs and began the daunting task of building these ideas into sessions in the studio..
MM : Could you tell me the detail of your process of production?
TM : It is the same as for any recording. First you have the ideas and from there they turn into rough sketches and are shaped over time into songs that have to be molded into works. It is not really that hard to shape them if the idea is strong and of course some songs do not make it through that process.
MM : How long did the recording take and what was your process?
TM : About 6 months to record all of my parts and then perhaps a month more to do the bass and drums.
MM : You carried on using the same Brazilian mixer Adair Daufembach and a mastering engineer Seva from your last album. How do you like their works?
TM : Yes both are masters of the craft and because I have worked with them on many other music events we were able to continue down the musical road. I have such an incredible amount of admiration for both Seva and Adiar and I know that we all understand what we are trying to accomplish with our work.
MM : Please tell us how all of tunes on this album were born?
TM : I created the entire CD over a long period of time. And of course when they are created there are no song titles. they are merely just ideas that I hear. So there is no certain memory that I have that has gone into what the songs have become once they are named and placed on a CD. Writing music for me is very organic and at the same time a bit physical so I might find myself working on more than one song at a time .Many times I might also change the song in its building process but never do I use an idea that has been created for a different work. They are all very unique in their own right…but they are all created in the same fashion.
MM : Please tell us about your gear.
TM : I don't use any effects for the recordings. All the guitars are recorded straight into Hughes and Kettner Tri-amps and Coreblades which are fed into HK 2×12 cabinets. When the mixing takes place that is when we work with delay speeds and other types of sound treatments. I use Ibanez 7 and 8 string Guitars with Various EMG active pick-ups. all in an effort to achieve the best expression I can for the given song. There are no foot pedal used outside of my Ernie Ball volume and Wah pedals.-.I use as always a very simple setup. but it is effective!
MM : What are your plans coming up?
TM : I will finish up the follow up CD to "Death of Roses" and that should be completed by the early new year. I also will be looking forward to touring Europe again in the not to distant future in support of both of these releases.
MM : Please give a message to your fans!
TM : Thank you very much for your love and I wish to see you all in the near future when we play a concert in your area. Thanks again!
Tony MacAlpine official site : http://www.tonymacalpine.com/
Tony MacAlpine facebook : http://www.facebook.com/tonymacalpineofficial
Tony MacAlpine twitter : www.twitter.com/tonymacalpine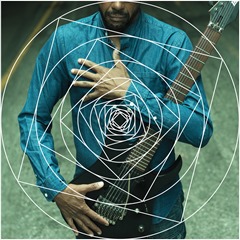 Tony MacAlpine / Death of Roses
1. Chrome Castles
2. Electric Illusionist
3. Synthetic Serenity
4. Death of Roses
5. Axiomatic Jewels
6. Entropy
7. Shundor Prithibi