Richard Page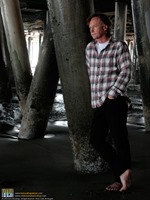 Photo Credit: Bill Megalos
Richard Page came under the spotlight as an amazing songwriter and singer during the late 70s and early 80s as a member of the PAGES. Richard and PAGES band mate Steve George went on to form MR.MISTER, and in 1985 their second album "Welcome To The Real World" topped the album charts, along with singles "Kyrie" and "Broken Wings" hitting #1 on the singles charts as well.
MR.MISTER went on to release 2 more albums: "Go On…" and "Pull" before disbanding. ("Pull" was finally released in 2010, which was approximately 20 years after the actual recording.)
After leaving MR.MISTER, Richard Page went on to pursue his solo career. Recently Richard has joined and is touring with RINGO STARR & HIS ALL STARR BAND. Richard took time during his busy touring schedule with RINGO STARR & HIS ALL STARR BAND to answer a quick interview with MUSE ON MUSE about the ongoing North American Tour with RINGO STARR & HIS ALL STARR BAND, about MR.MISTER, and about his solo works.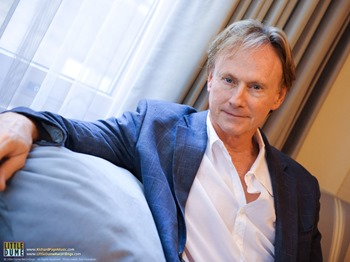 Photo Credit: Rob Shanahan
Interview / Text  Mamoru Moriyama
Translation         Louis Sesto (EAGLETAIL MUSIC)
– RINGO STARR & HIS ALL STARR BAND  –
Muse On Muse : You are taking part in this summer's RINGO STARR & HIS ALL STARR BAND Tour in North America. How has the tour been so far?
Richard Page : Great. It's a great band of guys and Ringo is the best boss to work for.
MM : Tell us how you joined RINGO STARR & HIS ALL STARR BAND.
RP : My friend Richard Marx told Ringo about me and he asked me to join.
MM : You share the stage with not only Ringo Starr, but also many other musicians such as Todd Rundgren, Steve Lukather, Gregg Rolie, etc. Tell us how it feels to be able to play along with such great musicians.
RP : I am a fan of all these guys and their music so to play with them is an honor.
MM : In the course of touring with Ringo Starr, do you learn anything from Ringo in regards to his approach to music, performance, etc.?
RP : Just be myself. Be authentic.
MM : What is your favorite BEATLES / RINGO STARR song or album? Why?
RP : So many to choose from it's impossible. If I had to pick it would be Abbey Road or Sgt. Peppers.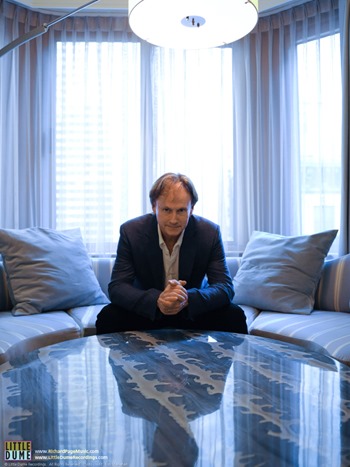 Photo Credit: Rob Shanahan
– MR.MISTER –
MM : MR. MISTER finished recording but wasn't able to release the album "PULL" until 2010, which was 20 years after the actual recording. What was the reason behind this?
RP : It had to do with record company problems. Lack of support for our music.
MM : Despite the album was recorded 20 years ago, it seems to have a very fresh sound to it and actually doesn't sound like it was recorded 20 years ago. What was the concept of the album back then during the making?
RP : No concept, just recording the best songs we could write.
MM : Trevor Rabin and Buzz Feiten took part on the album. How did they end up participating on the album?
RP : We liked their playing. Buzz didn't participate as much as Trevor.
MM : MR. MISTER released 4 studio albums. Can you tell us about each album, and maybe share with us some episodes from back then?
RP : It's been so long that I don't remember too many stories. Each album had it's high and low moments. They're all different. It's a journey.
"I Wear The Face"(1984)
Just getting together and figuring out how we wanted to sound.
"Welcome To The Real World"(1985)
Songs that caught on with millions of people. Everything just clicked.
"Go On…"(1987)
Some of our best songwriting. We tried many new and different sounds and ideas.
"Pull"(2010)
Our most experimental album. One of my favorites.
MM : Is there any possibility for MR. MISTER to re-unite?
RP : You never know.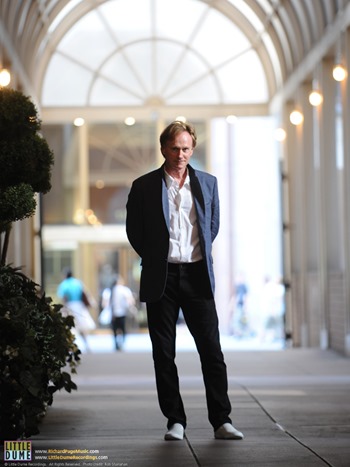 Photo Credit: Rob Shanahan
–  PECULIAR LIFE –
MM : Tell us about the concept of this album.
RP : No concept, just writing songs that I feel good about and recording them the best way I know how.
MM : "No Tomorrow" was co-written by you and Richard Marx. How and why did you decide to write this song with him?
RP : He and I have written a few times. I like this song and recorded it differently than we originally recorded the demo.
MM : James Harrah and Greg Leisz are credited on the album. What aspects do you place importance on when choosing guest guitarists for your album out of the many talented guitarists there are around?
RP : I pick guys who understand what I'm doing and play with a lot of soul.
MM : Do you have any plans or ideas for your next solo effort?
RP : I am working on an album of songs that have a country music influence, but with my spin on them.


– SONGWRITING –
MM : Much of your songwriting for PAGES, MR. MISTER, and your solo material are co-written with Steve George and John Lang. How is it working as a team with these members? 
RP : The three of us compliment each other's strengths.
MM : How do you do your songwriting? I'm sure different songs are written in different situations, but would you be able to tell us, for example, how MR. MISTER's "Broken Wings" and "Kyrie", "Kiss On The Wind" and "Peculiar Life" from your solo album were written?
RP : Most of the songs that you mention were written very quickly without too much thought. I think the best songs are written this way.
MM : You continue to deliver amazing music as a songwriter. What is the secret behind maintaining your imaginations for music? What do you personally think is essential when it comes to maintaining your creativity for songwriting?
RP : You have to keep an open mind and allow the creativity to come into your soul. Don't try too hard. Just be there when the ideas come.
MM : What do you have coming up next? Tell us about your upcoming schedule.
RP : Touring with Ringo. Getting this new album finished.
MM : Please give a message to the Japanese fans.
RP : Love each other and don't take yourselves too seriously.
Richard Page official site : http://www.richardpagemusic.com/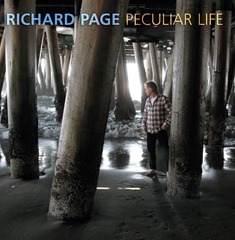 Richard Page / Peculiar Life
1. Kiss on the Wind
2. You Are Mine
3. Worldly Things
4. Peculiar Life
5. No Tomorrow
6. The Truth Is Beautiful
7. Brand New Day
8. When You Come Around
9. Peace Of Mind
10. Shadow On My Life
11. Give It Away, Waiting
Mr.Mister / Pull
1. Learning To Crawl
2. Waiting In My Dreams
3. Crazy Boy
4. Close Your Eyes
5. Lifetime
6. I Don't KNow Why
7. We Belong To No One
8. Burning Bridge
9. No Words To Say
10. Surrender
11. Awaya