Jordan Rudess (DREAM THEATER)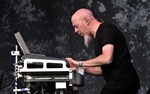 DREAM THEATER have just released their newest studio effort "A Dramatic Turn Of Events". As the title speaks for itself, DREAM THEATER went through some dramatic changes, after parting with drummer Mike Portnoy, who was a key person and leader of the band along with John Petrucci. The band went on to record the new album with the new drummer, Mike Mangini. Jordan Rudess contributed to the new album with his versatile and delicate keyboard sounds, enhancing dynamics to the tunes with his quality techniques, as well as contributing with the songwriting. Jordan talked to us in detail about the new album.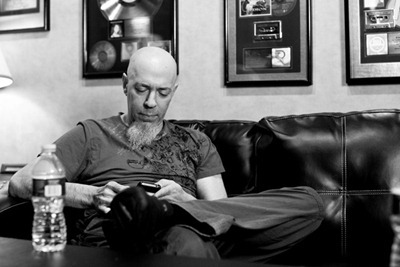 Interview / Text  Mamoru Moriyama
Translation         Tomoko Kikuchi


Muse On Muse : First, what are your present feelings after completing and releasing the new album "A Dramatic Turn Of Events" two years after the previous work?
Jordan Rudess : I'm very proud of this release. I feel it starts a new chapter for Dream Theater. This has been a year full of big changes and I'm happy that we have managed to move forward in a very positive direction!
MM : In the last two years, there was a big event that Mr. Mike Portnoy left Dream Theater. What kind of impact did this have on Dream Theater's music and the member's feelings?
JR : It was really emotional when Mike left. After spending so many great years creating music and being in the band with him, it was really hard to have him go! Even though this was certainly a difficult transition, I think there remains so much talent in the members of DT, that we are more then capable to continue Dream Theater with strength and integrity..
MM : In searching for a new drummer who replaces Mike, what did your band require from the new member? I wonder if there was anything your band placed a high value on other than drum techniques and the sense for music.
JR :  We needed to find someone a musical soulmate who we were not only comfortable with, but someone who could help us move to even greater levels!
MM : What was your impression of playing and recording with the new drummer, Mike Mangini?
JR : He is absolutely fantastic. I am inspired by him and I feel like he has helped me to become a better musician.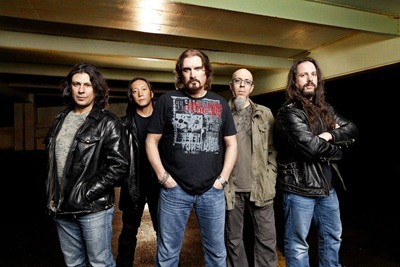 MM : Then please let me know the concept of the album, "A Dramatic Turn Of Events".
JR : It is an album in which all the lyrics describe major changing life events. The tile is a reflection of that. The lyrics however are in no way referencing the situation with Mike Portnoys departure.
MM : How were the songs written for the album? In producing the songs which are written as co-producion by members, did each member bring their songs to a studio and compose them? Please let me know the process of completing the songs.
JR : We do most of our composition in the studio. We like to sit in the same room and bounce ideas off of each other. Very often a guitar riff might inspire me, or a keyboard riff will inspire John. Sometimes we will have an idea that we bring in from home. Petrucci did that with "This is the Life" and "Beneath the Surface".
MM : In this time's album, I feel songs are reflecting what each member has more than ever before. Did you feel any change between past albums Mike Portnoy and John Petrucci produced and this time's album John produced by himself?
JR : One of the great things we did this time, is that we discussed the role that each member has with their instrument. We wantd to make sure that it was a balanced album and everybody got to be their very best! We felt it was an important time to look deep into who we are as a band and as musicians and figure out how to really bring forward our strongest selves!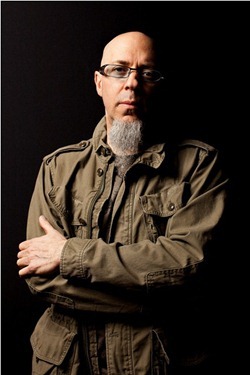 MM : The opening song "On The Backs Of Angels" is a hard, dramatic, and melodic song which is very like Dream Theater. In this song I can listen to your keyboard play the sounds like guitar distortion, piano sounds in a solo part, and other various sounds to flavour the songs. How do you choose combinations of tones and each part of the song?
JR : I love to create many different types of sounds and of course I am very into keyboard orchestration! One thing that helps sometimes is that over the years I have creatd many patches for my work with Dream Theater! I have so many cool sounds that I can call upon like a personal sonic library! This album has some wonderful orchestral colors as well as interesting pads and spacey sounds. We took a lot of time and there was a lot of freedom to find great sounds!
MM : In "Lost Not Forgotten", I can listen to the harmony of arpeggio with the tricky guitar. Is this your idea or John's?
JR : John found an outrageous guitar pattern which extends a pretty long time. I added some crazy harmony to the whole thing and it became a touch of Dream Theater madness. This part seems to really make people wild!
MM : "This IS The Life" is a very beautiful and moving song. I can listen to your beautiful piano sounds and John's wonderful guitar solo. I feel John's guitar play in this time's album is more melodic and solidly composed than ever before. What do you feel about this?
JR : I agree. I think John's guitar playing has matured a lot on this album. So much soul and expression It inspired me as well. For the piano I use Synthogy;s Ivory software which also always inspires me!
MM : Also in "Far From Heaven", the sounds of your piano and strings are splendid. One of the wonderful things of Dream Theater is that an acoustic and emotional piano music is casually inserted after hard and heavy guitar riff songs. What are your thoughts on the necessity of such a balance of the contrast?
JR : One of the interesting things about us as musicians is that we love good melodies and we are not afraid of beautiful simple music. People think we are so technical, and perhaps on some level we are, but the most important thing about us a people and musicians is that we love beauty and always try to touch the heart.
MM : When I listen from the opening "On The Backs Of Angels" to the last acoustic and quiet song, "Beneath The Surface" in full, I feel just like I have seen a touching movie. How did you arrange the order of the songs?
JR : With a lot of thought and care!! We wanted to find a great balance between the heavier stuff and the more melodic!
MM : The characteristics of this time's album are that all of the songs ranging from hard and heavy ones to acoustic ones are impressive and fantastic. What do you think of this point?
JR : I'm so glad you feel that way. I also think the balance between hard songs and acoustic sounding ones is very good and creates an album that is easy to listen to from start to finish! I hope everyone does just that!!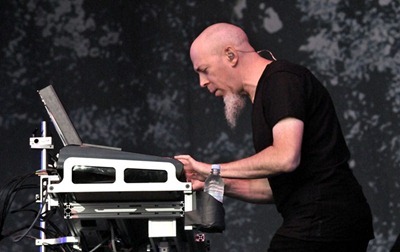 MM : This time's album includes 9 songs. How many songs were laid down for the album?
JR : Nine.
MM : Which song is the most memorable for you of the songs in the album?
JR : Everyday I feel differently. I really love a lot of what we did and it all depends on my mood! I love OutCry and Breaking All illusions for their progressive nature but Far From Heaven and Beneath the Surface are so warm and calm that I also enjoy those!!
MM : Was there any striking episode in recordings?
JR : Finding the synth lead to Beneath the Surface was a great cooperation between John as a producer and myself. I had the idea to put a synth solo in there and then we worked together in the studio to bring out the perfect part!
MM : Please let me know the future schedule of your band. When will you perform in Japan to release new works?
JR : I hope we will get to Japan very soon. I miss my friends there and our wonderful audience!
MM : Please give me your message to your fans in Japan.
JR : You know- Japan has been on my mind so much in recent months. Especially after the recent tragedy. I look forward to coming there to share our music with everyone and we can all smile together!!  THANKS!!!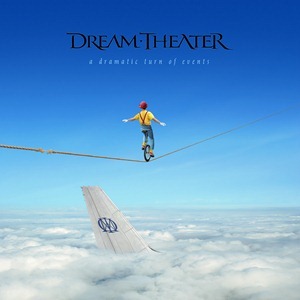 A Dramatic Turn Of Events / DREAM THEATER
1. On The Backs Of Angels
2. Build Me Up, Break Me Down
3. Lost Not Forgotten
4. This Is The Life
5. Bridges In The Sky
6. Outcry
7. Far From Heaven
8. Breaking All Illusions
9. Beneath The Surface
Warner Music Japan WPCR-14185 ¥2,580