Keith Scott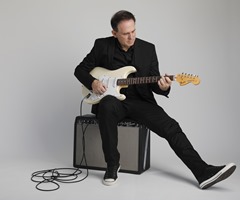 Photo by Mike Blake
Bryan Adams has released his new album "SHINE A LIGHT". Even though this new album featured astonishing guests, Ed Sheeran as co-producer and Jennifer Lopez as a singer, Bryan kept his one and only Rock style for whole album with tunes filled by catchy but impressive melodies.
Keith Scott played guitar for 8 tracks produced by Bob Rock and Bryan Adams on this album. Keith has been supporting Bryan for his tour and recordings by playing his soulful Rock guitar, You could hear his melodic guitar on numerous big hit tunes by Bryan Adams which everybody knows. But, In recent tracks by Brian, we hear less dramatic structure configured by Bryan's vocal and Keith's melodic guitars. One of the cause is shortening of track length. Muse On Muse asked questions to Keith Scott about this recent adjustment of production, guitar play for Bryan's new set "SHINE A LIGHT", Keith's project "The Fontanas" and others.
Interview / Text  Mamoru Moriyama
Translation         Hiroshi Takakura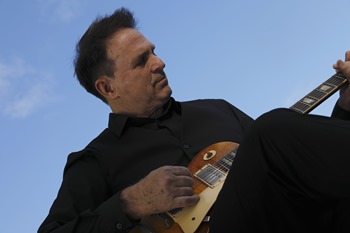 Photo by Mike Blake
Muse On Muse : The new album of Bryan Adams "Shine A Light" was developed into a quality Rock Album contains variety of tunes which have impressive and catchy melodies and the songs are catchy enough to remember for everybody. How do you feel about adding those nice and fresh tunes onto your playlist for gigs?
Keith Scott : It's always good when there is new material to have after so many years of recording and performing..
its keeps your tour attitude fresh and meaningful..
MM : You're credited as a guitarist on 8 tunes of 13 tracks, including a bonus tracks for Japanese edition, of the whole album. And those 8 tracks are produced by Bob Rock and Brian Adams. The album also has collaboration tracks featured Ed Sheeran or Jennifer Lopez as a co-producer or a singer. By the way what was the goal of the 8 tracks you joined forces with them?
KS : The initial idea from the tracks i was part of, was to provide a record in 2012 for the record label, of mostly "cover" songs which was accomplished in part at these sessions however, part of the session motivation was to also record some of Bryan's original material as well, since we were already in the studio at the time..
MM : Lyle Workman, Rusty Anderson and Phil Thormalley also credited as a guitarist alongside you on some tracks. How were roles assigned among all guitarists?
KS : At the time of that week of recordings in Bryan's Warehouse studio, there were different rhythms section "teams"
every few days, that were suggested to Bryan from producer Bob Rock, including my self. those guitarist were part of the sessions, although, Phil Thornalley's contribution was from a separate session..
MM : What did Bob Rock and Brian Adams wanted you to play guitar and make sound while recording?
KS : From what i remember, from Bob Rock was just to be myself and try to recreate some of the feeling we had from the earlier recordings with Bryan..
most of the guitar parts i did were done from the first few takes, and with the odd over dub after..
MM : Please leave comments about these 8 tracks you worked for. Tell us how you thought about those songs, played and arranged.
KS : In almost every case in these tracks that were recorded, there was limited time to get the basic feeling down..since there was pressure to capture the best quality possible for the original songs, plus instill some excitement for the "cover" songs..i know that for the most part i had maybe 3-4 guitars and a couple of amps
in use, and a few pedals too..it basically came down to getting the most fun and energy on tape as fast as possible.
I honestly do not recall why or how the guitar parts were arranged but Bob Rock the producer is so good at delegating to the musicians in the room..he would suggest to each guitarist, what ideas he had in mind, and we assumed those roles as best we could..i and experienced this idea many times from working with him in sessions from the previous 5-10 years.
MM : Your fans say your melodious guitar solo is one of highlights of songs of Bryan Adams. But recent projects from Bryan Adams don't have those type of tracks. Is it because of Brian changed his thoughts of arrangements and guitar solos?
KS:In fact we had agreed that in a lot of cases in the past 10-20 years, that those type of guitar "solo" ideas had become less accepted for that type of music, so the emphasis on a clear guitar "solo" had lessened.
so in several cases a guitar part was not written into the song at the time..so there was no requirement for a solo at all. the need for a virtuoso type solo had lessened..
MM : Please tell us about your gear. What guitars, amps and pedals did you use for the recording of this album?
KS : From what i remember, and the session was seven years ago, was that i had a small selection of guitars that i had previously used with producer Bob Rock, a 1962 red ES335, a 1964 sunburst Fender Stratocaster, a 1956 orange Gretsch 6120, and a 1954 white Fender Telecaster..for acoustic work i brought along a 1962 Martin D-28
for that..the main amps were a Divided by 13 FTR 37 amp and matching 2 12' cabinet. a 1962 Vox AC30, a 1967 Marshall 100 Watt head and 4 12' cabinet. and a 1964 Fender Deluxe Reverb combo amp..Producer Bob Rock also had a few of his personal amps there for me to use too, a 1958 Fender Tweed Bandmaster combo
that had been modified by amp legend Alexander Dumble..a monster of and amp..and Fender Tweed Deluxe combo also modded by mr Dumble..
pedals were mostly, a Ibanez TS9 Tubescreamer, a Klon Centaur boost pedal, a Line 6 green delay, and an assortment of miscellaneous pedals that Bob had provided..
MM : How is your side project The Fontanas which has released surf-music instrumentals? Also do you have any other projects you are planning?
KS : Thank you, the 2nd Fontanas recording is complete and already we are attempting to have it mixed hopefully in a large part by the aforementioned Phil Thornalley, who is a terrific and talented musician, songwriter and engineer, he has already tried some rough mixes and I'm hoping to wind up that part of the process by mid April..
god willing..
MM : Please tell us about your upcoming plans. What do you have coming up next?
KS : As it has been for several years now, the primary focus of my professional life is touring the various parts of the globe in support of Bryan Adams newest musical offerings..something which is essential and mostly very enjoyable with the family of musicians i have had the honor of working with for the last 35-40 years..
MM : Please give a message to your fans.
KS : With the upmost gratitude and respect, i am sending my sincerest wishes and greetings to the many fans in Japan and of course around the world who have been kind and supportive of my musical interests and endeavors…thank you all from the bottom of my heart!
Keith Scott official fan club website : http://www.keithscottfanclub.com/
Keith Scott official fan club facebook : https://www.facebook.com/theauthorisedkeithscottfanclub/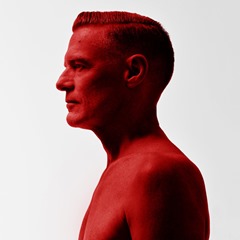 Bryan Adams / Shine A Light
01. Shine A Light
02. That's How Strong Our Love Is ft. Jennifer Lopez
03. Part Friday Night, Part Sunday Morning *
04. Driving Under The Influence Of Love *
05. All Or Nothing *
06. No Time For Love *
07. I Could Get Used To This
08. Talk to Me *
09. I Hear You Knockin'
10. Nobody's Girl *
11. Don't Look Back *
12. Whiskey In The Jar
13. I Hear You Knockin' [JAPANESE BONUS TRACK] *
* Keith Scott – Guitar