Steve Lukather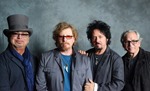 Photo : ©Heather Porcaro
After dis-banding in 2008, TOTO re-united in 2010 for the benefit of the band's bass player Mike Porcaro, who was diagnosed and battling with ALS. TOTO went on to release a 'best of' album titled "IN THE BLINK OF AN EYE 1977-2011" followed by a world tour which was featured in the band's 2014 release as a live album/DVD titled "35th Anniversary Tour: Live in Poland".
This year, TOTO released "XIV", their first studio album in 9 years. Unfortunately, just as the album came out, Mike Porcaro passed away as if he was waiting for the new album to be released. But we know that the band was able to deliver "XIV" to Mike Porcaro, who now rests in heaven with his brother Jeff Porcaro.
TOTO's "XIV" definitely proves that the band still has the power and energy to create top quality music and to live up to the expectations of their fans. Steve Lukather took time to talk to MUSE ON MUSE about the brand new "XIV" album.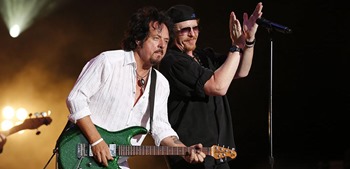 Photo : ©stevelukather.com
Interview / Text   Mamoru Moriyama
Translation          Louis Sesto (EAGLETAIL MUSIC)
Muse On Muse : We were deeply saddened to hear of the passing of Mike Porcaro, after his battle with ALS.
Steve Lukather : We are still dealing with his passing.. He is with Jeff now.. at peace. I cant tell you how much me and the guys are gonna miss him…
MM : TOTO reunited to do a world tour in benefit for Mike Porcaro. You have now completed a new TOTO album as well. Was Mike able to listen to the finished album?
SL : He did and he really liked it a lot. It was bittersweet you know.. He is not on it but he inspired it.
MM : Please tell us about the new TOTO album. A lot of bands with a long career tend not to record new material, but prefer to play their hits live and depend more on their old material. You have proven with "XIV" that TOTO still has the power to deliver a remarkable album to their fans.
SL : We needed to do this record for many reasons.. some not so good and in the end we are proud of what we did and it was a labor of love and pain. 10 months on and off and a lot of re writes and we need to show and prove older guys like us still can make fresh new music without copying our past and if this is the last full record we ever do we can be proud of it. Judging by the reviews and chart positions and sales we have done well. We look forward to the tour and seeing you guys early 2016.
MM : The cover artwork is very impressive. What's the meaning behind this cover artwork?
SL : Steve Porcaro's oldest daughter Heather did the cover with her team and she did the photos as well. It is a cool non-obvious cover that has all the elements of Toto past to present.
MM : How was the song writing and recording for the songs done? Please tell us about the production of the album in detail.
SL : Man.. I don't have the time. haha It was on and off for 10 months and we worked really hard on it. Everyone had song ideas and we put many pieces together to make one song.. There were no rules aside from we just wanted it to show the music as a band and not one guy.. Everyone gets to shine and having Steve and Dave back together with Joe singing so great.. CJ Vanston must get the credit as well.. He kept the ball rolling and worked harder than we did. We could not have done it without him.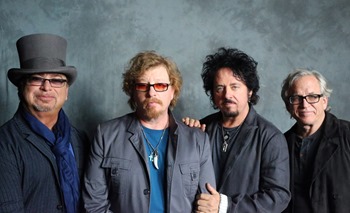 Photo : ©Heather Porcaro
MM : The album features a variety of songs such as "Running Out of Time" and "Holy War" that have a strong rock feel, as well as "All The Tears That Shine" and "The Little Things" with a more mellow feel, creating a great flow within the album, making the listener want to listen to the whole album over and over again. What kind of concept did you have in mind when making the album?
SL : Just to make a classic Toto record with ALL these elements as that is who we are. Many piece of a puzzle than make one huge picture ya know…
MM : The guitar performance on this album is absolutely remarkable. The detailed melodic structures in certain areas within your solos are very impressive and definitely enhance the tunes.
SL : really? Haha I thought I held back a little. Playing fast has become cliche almost.. anyone can do it now.. I played to my strengths and played very melodically and less flash. There are so many that do that better than me anyway. I am embracing being older and wiser and a better choice of notes and phrasing.. live.. I play more. haha
MM : Please tell us in your own words about each member of the band.
SL :
David Paich: Mentor leader .. the guy that started the band with Jeff.
Steve Porcaro: Close brother… If it was not for him I would not be here right now. He changed my life.
Joseph Williams: so glad he is back! The voice .. the writing and production ideas .. he is back better than ever and also one of my close childhood friends. One of us. He seated my friend even after he was gone for so long.
You (Luke-san): Jeez… a work in progress.. how's that/ haha
Thanks man and have a nice day.
TOTO official site : http://totoofficial.com/
Steve Lukather official site : www.stevelukather.com/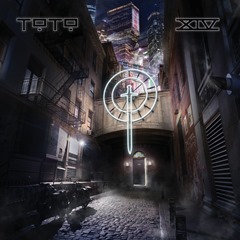 TOTO / TOTO XIV
01. RUNNING OUT OF TIME
02. BURN
03. HOLY WAR
04. 21ST CENTURY BLUES
05. ORPHAN
06. UNKNOWN SOLDIER(FOR JEFFREY)
07. THE LITTLE THINGS
08. CHINATOWN
09. ALL THE TEARS THAT SHINE
10. FORTUNE
11. GREAT EXPECTATIONS
12. BEND (Bonus Track For Japan)