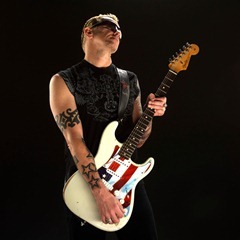 Hi to all my fans in Japan and to all the fans of Muse On Muse, I'm very happy and honored to join this great list of musicians sharing our ideas and passion for music. I will be showing you how I write a song and share my guitar tips over the next year.
I grew up in the Boston area where the famous Berklee College of music is located. I did study music theory with several Berklee graduates, but I never actually attended the College.  My biggest guitar influences where Jeff Beck, SRV, Eddie Van Halen, Black Sabbath, and many other newer payers Joe Satriani, Eric Johnson, Steve Vai. I would play my guitar for 10 to 12 hours a day. I also like to write and produce music and I'm currently producing Lita Ford's newest CD of the Runaways and Ozzy Osbourne fame. It will out in may 2012.
I have shared the stage and traded licks with such legends as Jeff Beck, Ted Nugent, Brian May, Doobie Bros, Joe Satriani, Styx, Steve Vai, Deep Purple, Lita Ford, and many more.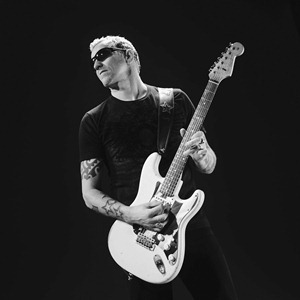 I play Fender Stratocasters and amps, EVH amps, Rocktron Pedals and GHS strings. I also have my first ever instructional DVD, "The Need for Lead," with Rock House Method. It covers everything you need to know about lead guitar, scales, bending, vibrato, blues. Stay tuned for next time when I show how I wrote a song and some ways of writing good melodies.
Until then all the best to my Japan fans.
Gary Hoey
http://www.garyhoey.com/                    
http://ww.twitter.com/garyhoeyband
http://www.facebook.com/garyhoeyofficialpage